About Adelaide Denture Services
Danniel Squire PGDipCDTech
Danniel Squire is a nationally and internationally accredited dental Prosthetist with over 18 years' experience in the dental industry. Danniel's knowledge and wealth of experience allows him to personally consult, design and manufacture full and partial dentures, repair existing ones, and design much-needed mouth guards for people of any age.
Danniel's commitment to quality is complemented by his genuine care for his patients. He's passionate about supplying quality prosthetic devices from start to finish, and providing the best possible service to his patients, giving them a renewed confidence and increasing the overall quality of their life.
Offering a mobile service is important to Danniel, as it provides accessibility, convenience and comfort for anyone who has limited driving capacity, is suffering from illness, is living in retirement villages and nursing homes, or who just can't get away from their work during business hours.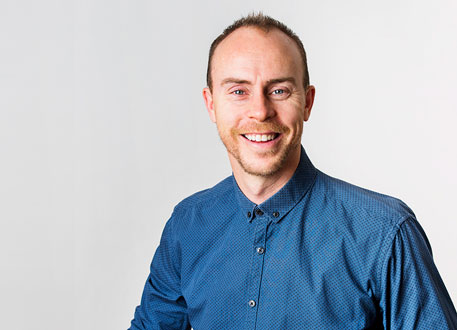 Have a question or concern about your own dentures or looking to book your free first consultation?

Contact Danniel Squire from Adelaide Denture Services on 0416 013 714 to arrange an appointment at your home.